FAQ's - Frequently Asked Questions - Dynamic Weddings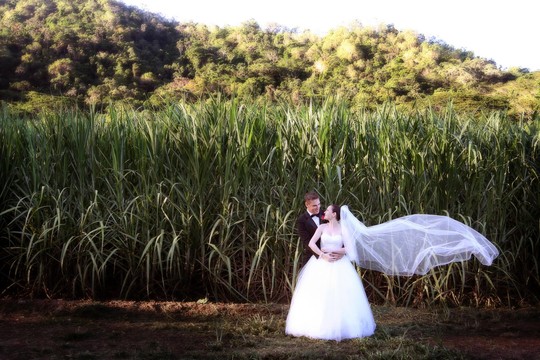 When is the best time to hire a wedding planner?

As soon as you get engaged is the best time as a wedding planner can assist you with sourcing your wedding venue with you and all of you wedding suppliers and steer you in the right direction and keep you on track with your wedding planning.

If you are a bride that wants to plan your own wedding but know you will want a wedding planner for the wedding day only then I would recommend booking them in to secure your planner so you don't get disappointed when it gets to close to your wedding and they are already booked out!

Some planners get booked 18months in advanced in peak season dates and Saturday's. If you are a bride that has already started their planning and finding it all too overwhelming it is not too late to book a wedding planner we just pick up where you left off and keep going until your wedding is complete.
Why should I choose Dynamic Weddings as my wedding planner?

Since we are independent wedding planners we work for you! We are not locked in to any venue/supplier. Planning a wedding and not knowing where to start can be daunting task, often brides can underestimate the many hours that are needed to plan a wedding. The realization of how much work is involved can be overwhelming. But combined with our experience and wedding planning coordination we will steer you in the right direction for a stress-free wedding


---
How do you charge for your services?

We charge a wedding planner fee on all our wedding planning packages, the fee that is quoted on each package is the fee that you pay there are no hidden costs and we do not work on commissions you know from the start what we are going to charge you for your wedding.


---
I am on a budget can I afford a wedding planner?

We understand that all weddings don't have the same budget that is why we don't just have the one package, our wedding planning packages are there to help couples with different levels of coordination and budgets, we also have a kick start package that is perfect for brides on a tight budget just to give you that head start, or if you would like to tailor a package to suit you contact us and we can arrange a package that best suits your requirements and budgets.


---
I am worried that if I get a wedding planner I will lose control of my wedding and vision?

This is our full-time job and passion we live and breathe weddings, we are here to help you get your wedding vision out of your head and into action! We cannot plan your wedding without your input and vision.

Together we will be planning your wedding, you will be making all the final decisions on the information and quotes that we source for you. We are not here to take over, our role is to steer you through the wedding planning process we are with you ever step of the way offering guidance and support and will be your one point of contact when dealing with suppliers so you don't have to contact everyone individually. You are still very much in control of the overall vision of your wedding.


---
How do I know that the vendors you have recommended are best suited for our wedding?

Over the years, we have built up strong & professional relationships with the most talented & renowned wedding suppliers within the Cairns and Port Douglas area, allowing us to have the confidence in the suppliers that we recommend & book for your wedding, as your wedding planner it is in our best interest that you are completely happy with all the suppliers booked for your wedding and you are happy to say that was the best day EVER!!


---
Can I choose my own wedding suppliers?

Yes, you can with all of the wedding suppliers we recommend it is up to you if you would like to use them or not for your wedding. We have found in the past that many couples have friends that are hairdressers, photographers etc. We are happy to book them and we will still liaise with them to ensure they are kept informed with the set ups & timings of your wedding. If there is a supplier that you would like to use that we have not used before that is fine, we understand that this is your wedding and want you to feel comfortable with your wedding suppliers.


---
Will you be with us on the wedding day?

Yes, we are on site at the wedding venue for when the first supplier gets there to start to coordinate and direct both the ceremony & reception set ups, we are there to trouble shoot any issues that may arise on the wedding day. We make sure that both the ceremony and reception are being set up as discussed in the planning. We put out all your wedding items that you have given to us place cards, menus, gift book, wedding bonbonnieres, cake knife etc. There is no need to ask your friends and family to help - we have it all covered for you. We make sure everything is ready for when guests arrive from ceremony through to the reception we stay until all formalities are complete: cake cutting, speeches & first dance to ensure everything runs smoothly.


---
Why do I need a wedding planner when I have plenty of friends & family to help?

By hiring the services of a wedding planner, you will avoid any disagreements with friends or family that have put their hand up to help you plan your wedding, at first it may feel like a good idea however down the track you might find that they will create more stress for you than to relieve it! Let your family & friends remember your wedding day as a guest and not as a worker, let us do the running around!


---
Can we book and pay for our wedding suppliers through Dynamic Weddings?

Yes, you can each time that Dynamic Weddings books and confirms a supplier for your wedding we will issue you with an invoice for the deposit payment for each supplier. All invoices are itemized so you know where your money is going and to what supplier we are making a payment to.


---
Can we make regular payments towards our wedding through Dynamic Weddings?

Yes, you can we find that some couples don't want to have a large final amount owing 4 weeks prior to their wedding, if you wanted to make any extra payments towards your wedding let us know and we will issue you an invoice for the amount you want to pay towards your wedding account.


---
How do we keep track of our wedding budget?

Every wedding has their own Function sheet with a costing section and payments made to date so you can check on your wedding budget as we progress through the planning this can be requested at any time during the planning of your wedding.


---
Where do you do weddings?

We are very fortunate to be based in paradise we coordinate weddings from Port Douglas, Palm Cove, and the surrounding areas of Cairns. We have the most amazing beaches, beach chapels and stunning wedding venues where you can dine under the stars or in the aircon if you find it too hot! Apart from assisting out local brides we are also very popular with Destination weddings a lot of our brides come from interstate and overseas with no knowledge of the local wedding venues or suppliers so we are there to help them create their wedding and bring their wedding visions to life.


---
How do I book Dynamic Weddings?

Once you are ready to confirm your wedding with Dynamic Weddings just let us know your wedding date and what package you would like to proceed with? We will then send you a client agreement to sign and deposit to pay, the deposit amount will depend on what package you confirm. Once the client agreement & deposit has been received your wedding is confirmed. Final payment of the wedding planning package is not due until 4 weeks prior to your wedding date.




Would you like to book Dynamic wedding if so head to our contact page